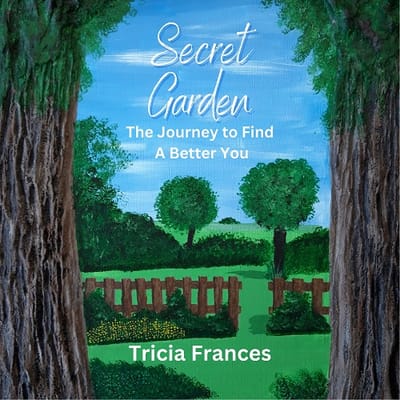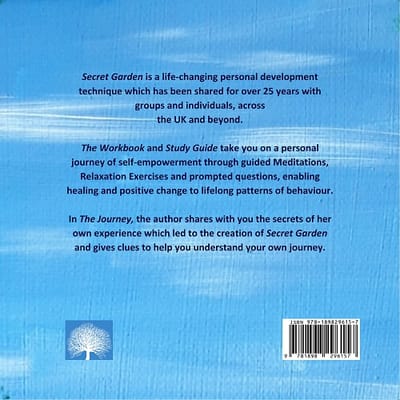 Here you can find news of my
Secret Garden
Meditation and personal development book and workshops.
Secret Garden is a life-changing personal development technique.
The Workbook and Study Guide take you on a personal journey of self-empowerment through guided Meditations, Relaxation Exercises and prompted questions, enabling healing and positive change to lifelong patterns of behaviour.
To buy a signed copy of the book with a free notebook only available through this website click here.
Secret Garden Paperback
Paperback and Kindle version are also available through
Amazon.
SECRET GARDEN
- The Journey to find a better you. After teaching this Personal Development & Meditation technique to thousands of people over the past 25+ years, the book is finally written!
During the Festival of Wellness weekend, 2nd & 3rd September 2023, at the Halls Norwich I was excited to launch my
SECRET GARDEN
workbook and study guide. I gave a talk and introductory workshops on both days.
NEXT SECRET GARDEN COURSES for 2023
I have 2
Secret Garden Part 1. courses
starting this year in Norwich.
It will include study guide, notebook and private FB group.
3rd Wednesday
of the month starts on 18/10/23 6.30 - 8.00 then on 15/11 & 13/12. Course fee £75- CLOSED
Saturday fortnight
1-2.30pm starts on 18/11, 9/12 and 16/12. course fee £50
To Book Saturday course click here
FB Event
2024 COURSESSecret Garden Part 1. course
in Norwich. Monday evening 7-8.30 4/3, 18/3, 25/3 course fee £50
Online Monday
fortnight evenings 7-8pm 15/1, 19/1, 12/2 course fee £50